Factory UTV's UHMW Ultimate Skid Packages are the gold standard for UTV protection. The Ultimate UHMW Package comes with Skid Plate, Rock Sliders and A-Arm Guards as well as Trailing A-Arm Guards when applicable.
OEM skid plates (those that come with the vehicle) simply do not satisfactorily protect the underside of your UTV during normal off-road operation. With items as important as your fuel tank and hydraulic lines right above the skid plates, an alternative to the OEM skids is imperative for fun and safe off-roading.
Our Ultimate UHMW Skid Packages have helped racers win just about every major Pro UTV off road race in 2018. Including the: 2018 King of Hammers, 2018 UTV World Championship, 2018 Mint 400, 2018 Baja 500, 2018 Baja 1000, and every round of the 2018 GNCC Series XC1 Pro UTV 
*Includes shipping in the contiguous United States only (international customers please call for shipping rates)*
Regular price
$1,844.70 USD
Regular price
Sale price
$1,844.70 USD
Unit price
per
Sale
Sold out
Share
Shipping

Many of our products are built to order and will ship within a week. If you need a product sooner or would like to know when to expect your order to be fulfilled please send us an email at info@factoryutv.net or give us a call at (916)383-2730.
Once your order is placed it may be subject to a restocking fee even if it has not shipped yet.
Learn More About UHMW

UHMW stands for Ultra High Molecular Weight and is the plastic Factory UTV uses to create skid plates, a-arm guards, and rockslides for just about every major UTV model on the market. 

During its manufacturing process, the molecules of this plastic are compacted as densely and close together as possible. UHMW is roughly 100 times denser than HMW, and exponentially denser than ABS or other common plastics.

The UHMW used by Factory UTV is partially made from Recycled UHMW materials, making the constancy more rigid and impact-absorbent than new plastic, allowing the perfect flexing capability needed to endure impacts. Our UHMW has a very low coefficient of friction, making it slippery in rough conditions, but it has the impact resistance and density to withstand some of the harshest environments you can throw at it.
View full details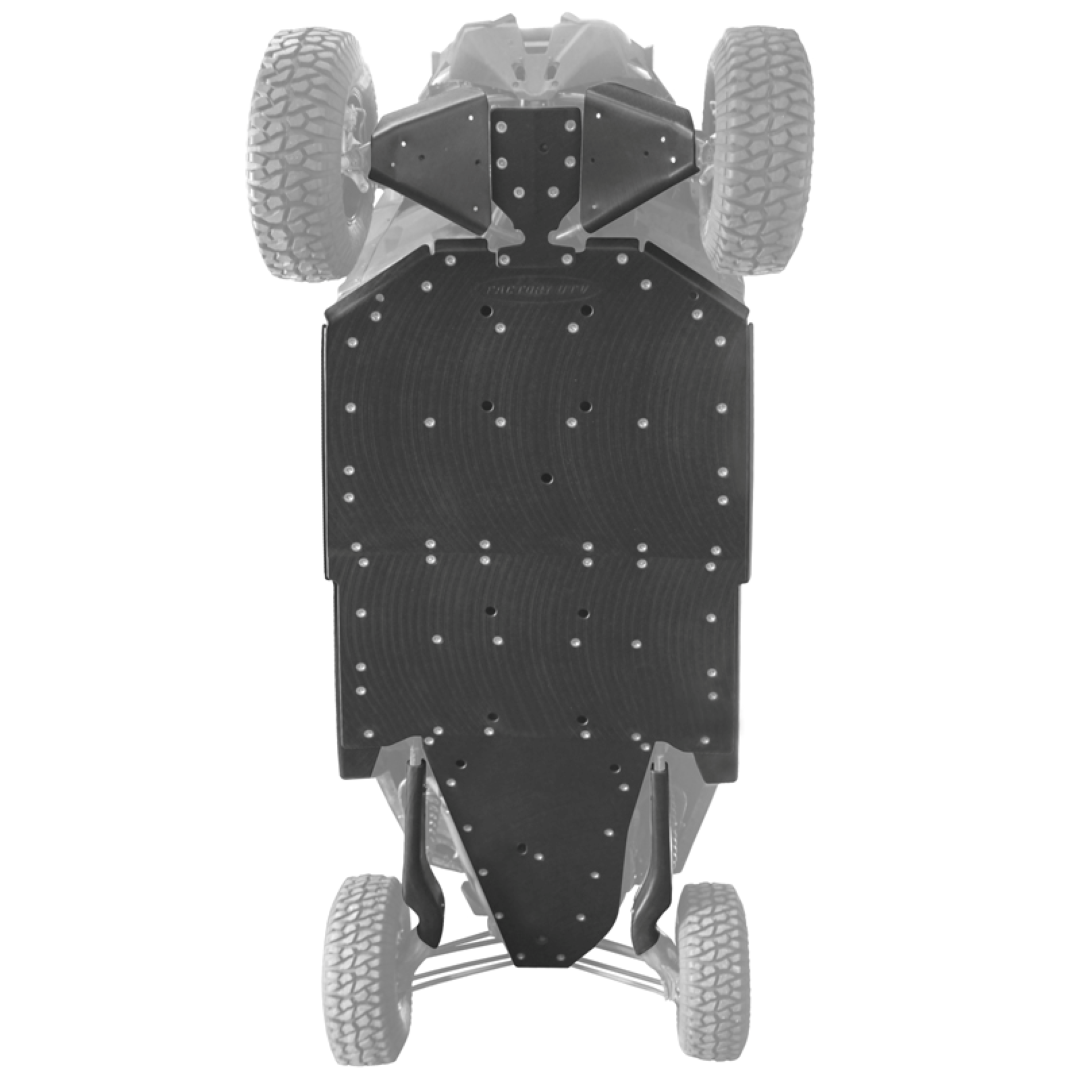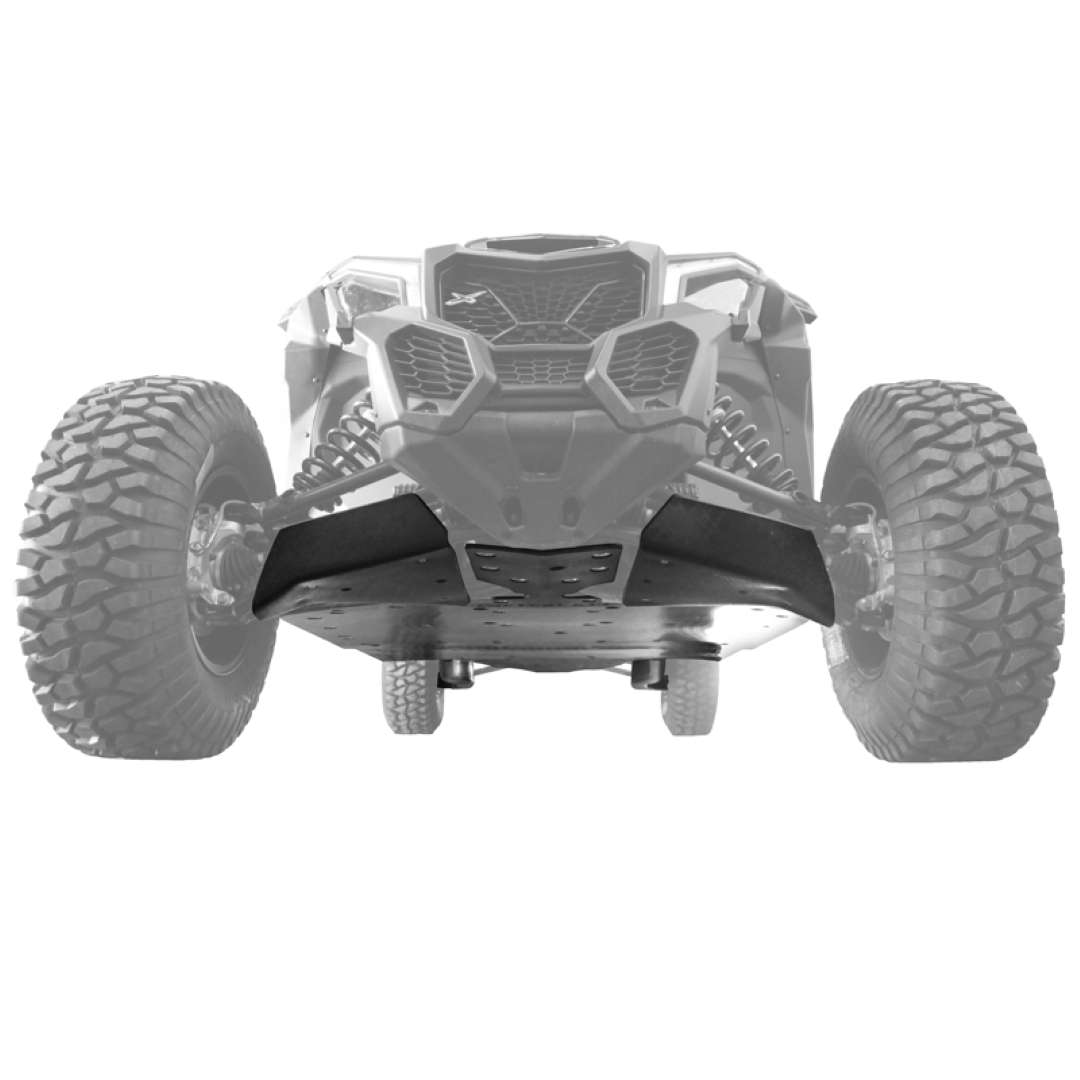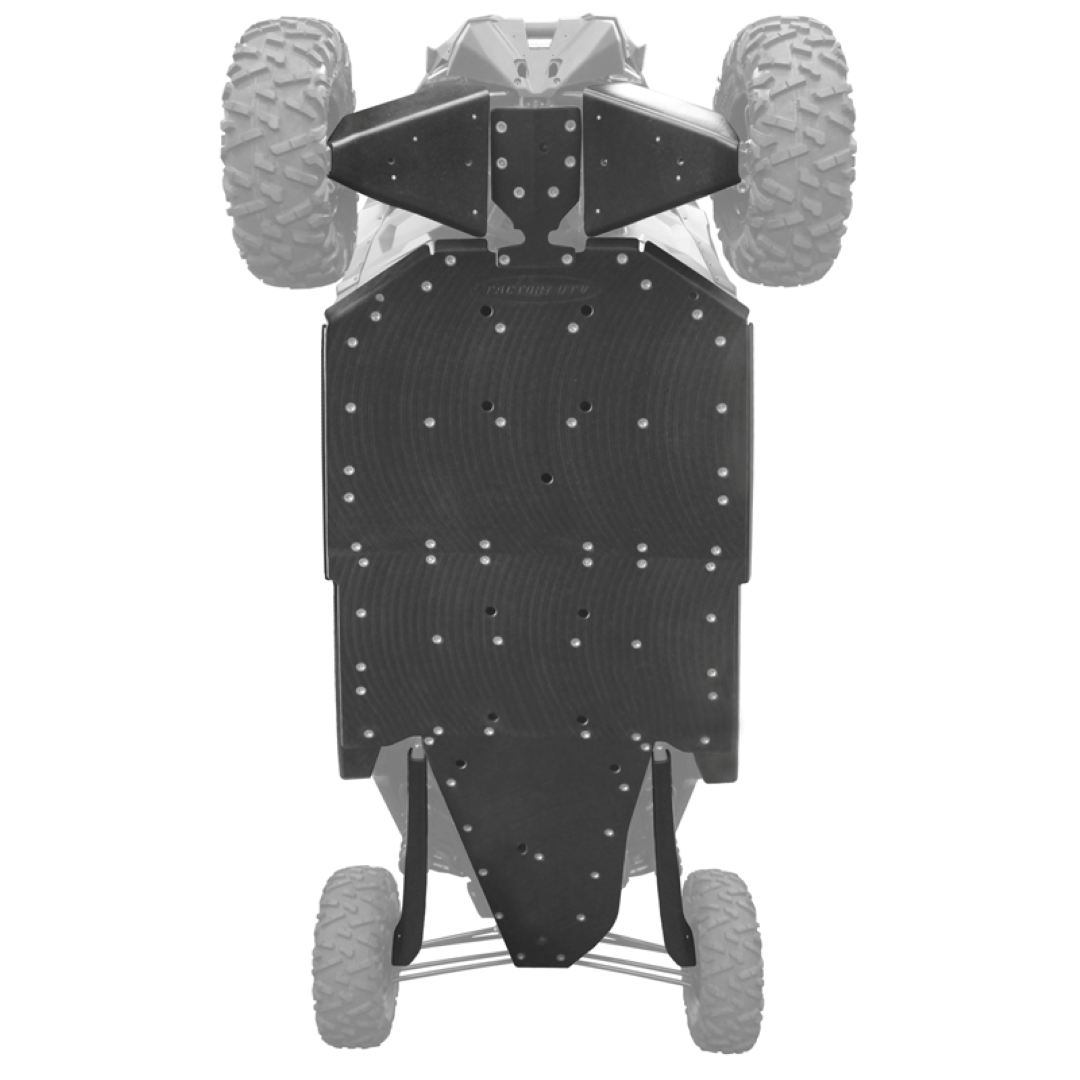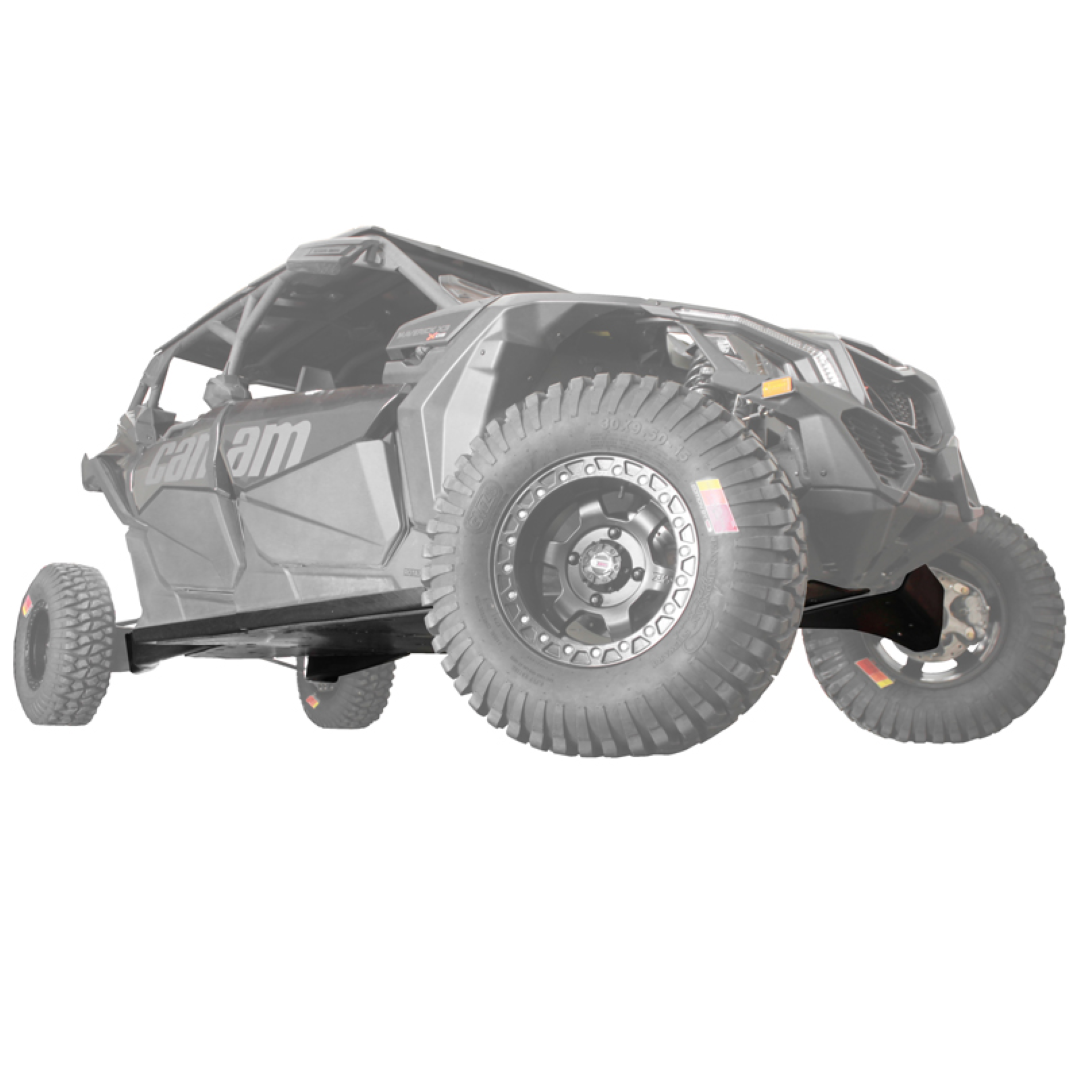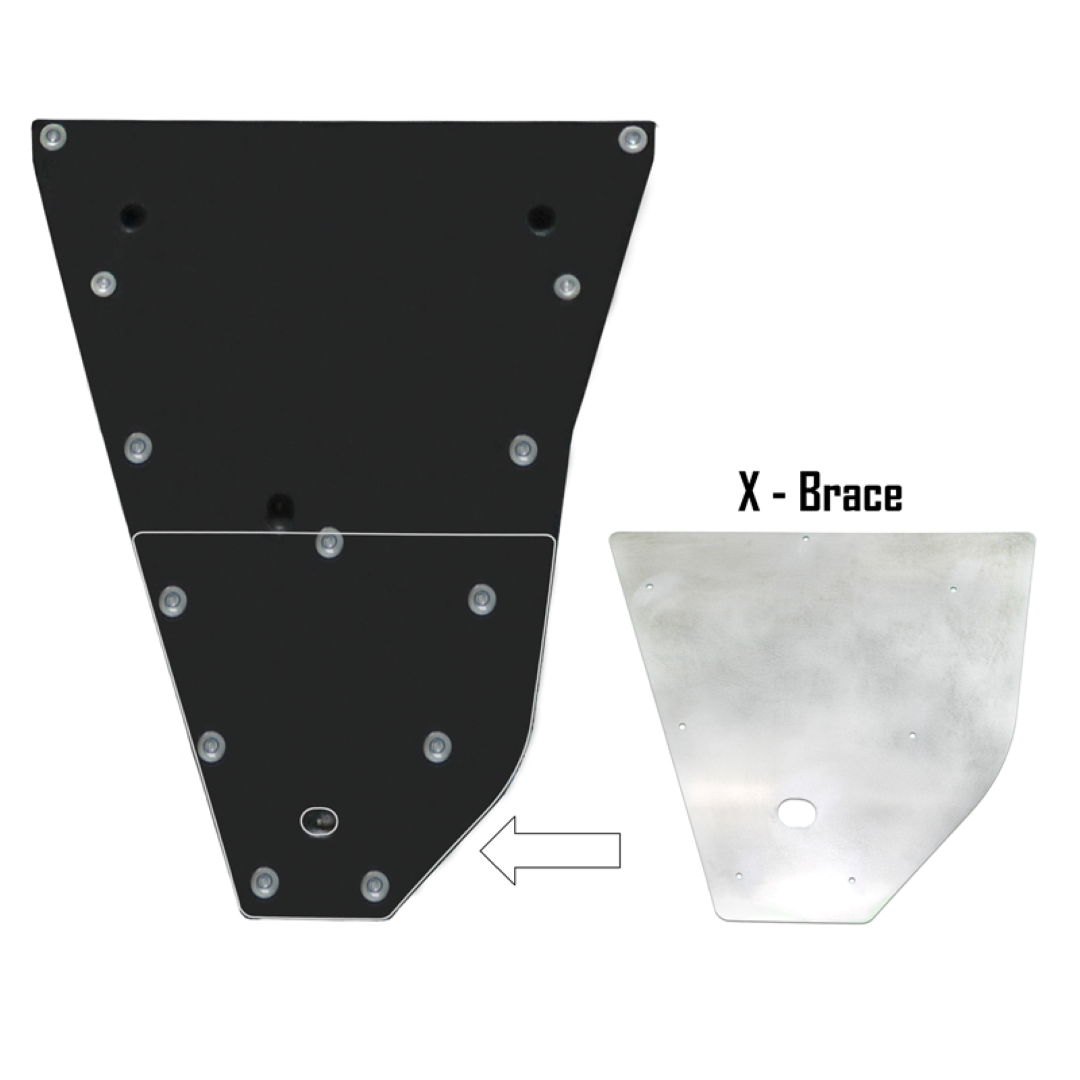 Best skid plates ever
I have a 2022 X3 Max X RS Turbo RR. The OEM rock sliders were utterly useless—thin wall mild steel barely stronger than aluminum cans. I did a ton of research and I settled on Factory UTV when I did an image search of King of the Hammers UTVs and saw that they all used UHMW sliders, not DOM tubing. So I bit the bullet and got the whole setup. Shipping was crazy fast. And the fit and finish of the UHMW plates is next level. Every piece fit perfectly. In terms of performance, I regret not buying these sooner. I no longer have to worry about hitting rocks. From Sand Hollow to Moab to the Pacific Northwest, we've abused these skid plates and they barely show any wear. If you're on the fence, go for it. And make sure you get the whole set. Particularly the trailing arm guards. Mine had taken a massive beating prior to installing these.